Zucchini Spaghetti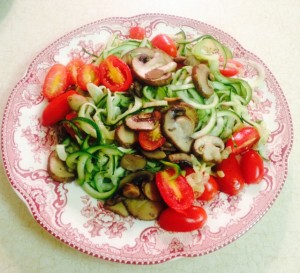 Ingredients
2-3  Medium -Large Zucchine
1 small container Cherry Tomatoes
1 small container of Baby Bella Mushrooms
Extra Virgin Olive Oil
Sea Salt
Black Pepper
1. Spiralize the Zucchini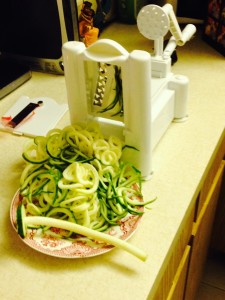 2. Slice Cherry Tomatoes
3. lightly coat pan with Extra Virgin Olive Oil.
4. Saute cherry tomatoes and baby bella mushrooms on medium heat in covered pan until mushrooms turn brown.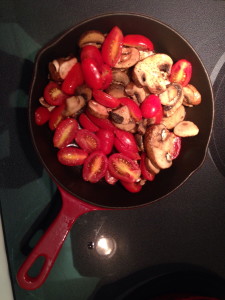 5. Place the zucchini in a large skillet. Cook on medium heat for about 10 minutes. Periodically toss the zucchini. Zucchini produces a lot of water when cooked. Be careful not to over cook.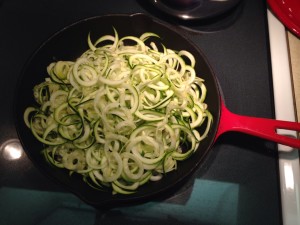 6. Season with black pepper and sea salt. You can substitute the black pepper for cayenne pepper.
7. Combine ingredients and serve